Advanced segmentation options
Define multiple segments based on shopper behavior, traffic source and social media attributes for example number of Facebook friends.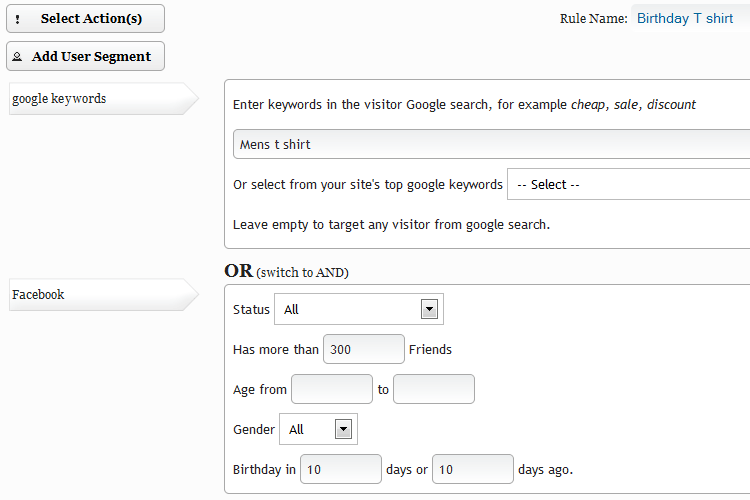 Add personalized content everywhere
You can add personalized content on any web page without IT support.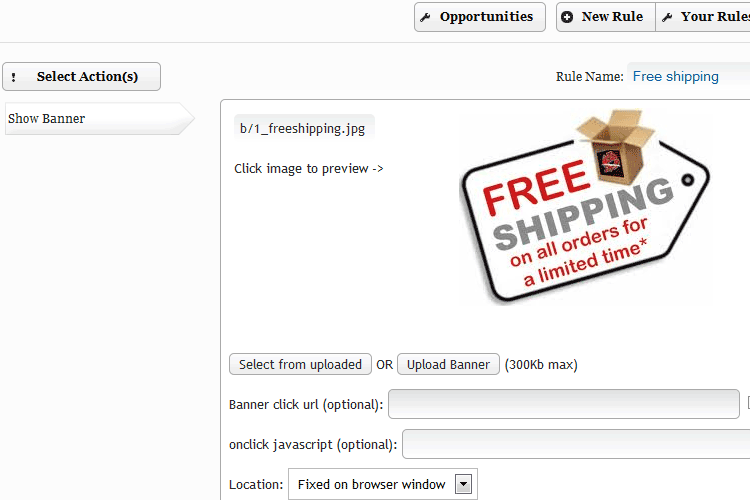 Google Analytics integration
Create campaigns with dynamic offers based on your micro segments and conversion data from Google Analytics.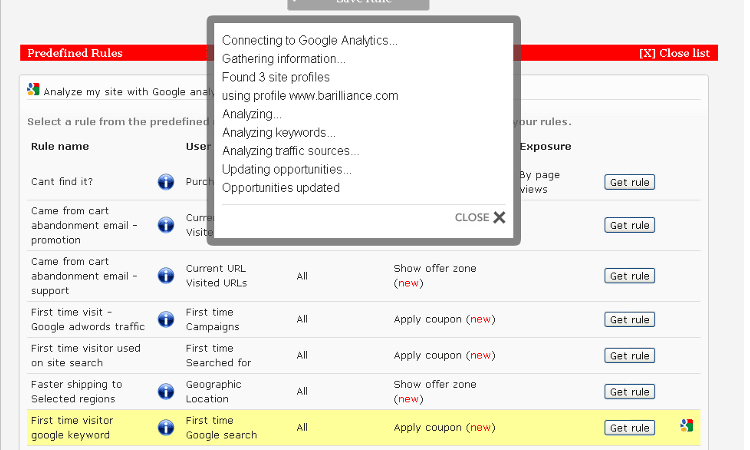 Deep catalog understanding
The content you will show visitors can include real products from your catalog, you are not limited to images and banners.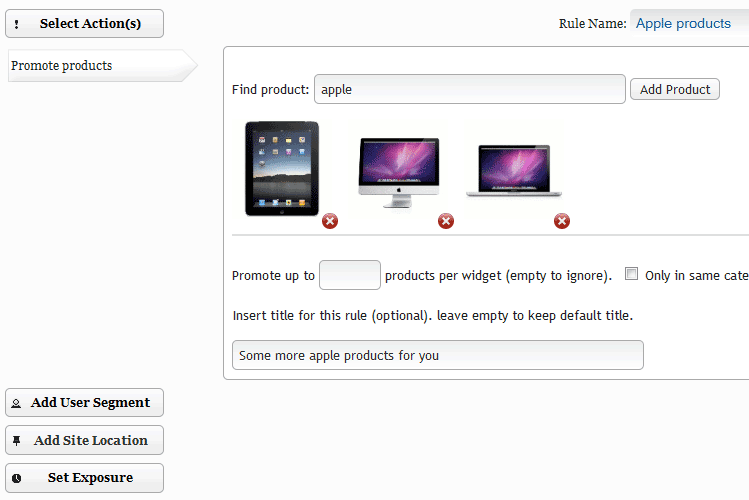 Collect feedback
Target low converting segments and ask these visitors for feedback to better understand why they leave your site.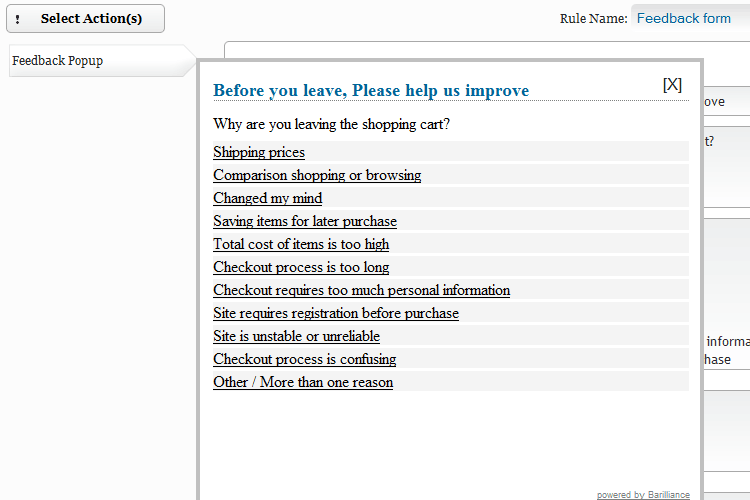 Auto apply coupons
Auto apply coupons to eligible segments of customers and hide the coupon code box from everyone else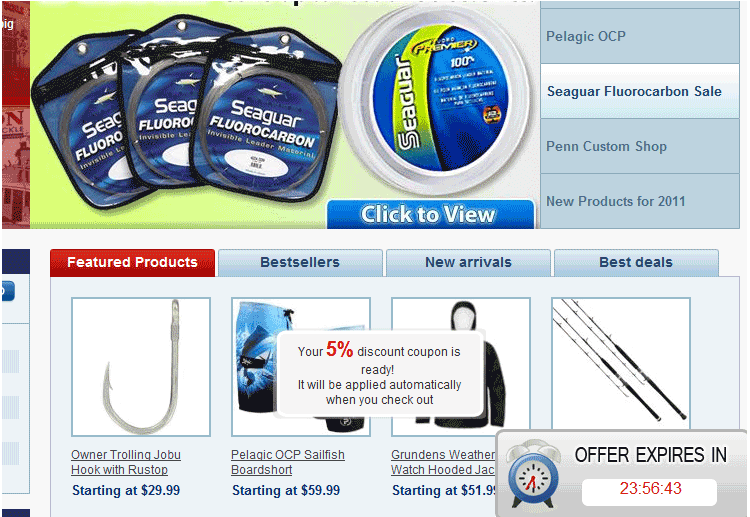 5 minute setup
Simply add a single code snippet on your site pages. We do the rest. You have no risk, no commitment and no investment.